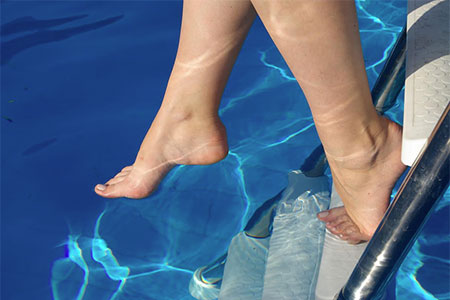 Abnormalities
Many underlying conditions present themselves in the foot and ankle. With dozens of bones, joints muscles, tendons and ligaments confined in your foot and ankle, it takes care and patience to determine the root cause of your discomfort. At our center one receives professionalism and superb bedside manner along with astute medical care. Let us uncover what distresses you, and offer the right solution to you and your lifestyle.
Great Toe
Bunion
Cocked Up
Arthritis
Lesser Toe
Hammer Toe
Floating Toe
Bunionette
Arthrits
General Foot
Flat
High Arch
Frozen
Arthritis
Diabetic Charcot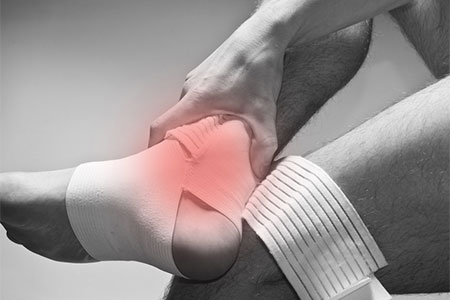 Pain
The difference between success and failure in eliminating pain lies in the art of listening and proper diagnosis. Often frustration is the barrier of good communication. The center provides a tranquil environment and a courteous physician in which we encourage open communication and accessible support. Whether you decide on traditional, holistic, or combined therapy, we want to help.
Nerve
Neuroma
Neuropathy
Lower Back
Trapped Nerve
Great Toe
Bunion
Cocked Up
Arthritis
Ball of Foot
Lesser Toe
Hammer Toe
Floating Toe
Bunionette
Arthrits
Heel
Plantar
Pump Bump
Arthritis
General Foot
Ankle
Crooked
Arthritis
Old Injury
Trauma
The center is a fully equipped practice ready to treat and stabilize any trauma endured to your foot and ankle. With x-ray and ultrasound on premise our highly trained physician is ready to treat your injury. Our physician has years of training under some of the top surgeons in the country and is profoundly competent in sports medicine and traumatic reconstructions. We are easily accessible, and welcome walk in emergencies. In fact, we have almost everything the emergency room has to treat foot and ankle trauma plus a highly trained specialist and a comfortable environment.
Fractures
 Tendon Ruptures
Sprains
Foreign Body
Degloving
Burns
Lacerations
Sports Medicine
Every sport poses a specific threat to the athletes' foot and ankle as a result of the activity and the equipment that is used. These injuries may not be benign. Simple foot and ankle injuries can lead to chronic disabilities and may be the end of the athlete's career. Astute insight to treat your specific sport and injury along with combined therapy offers you your best chance at getting back in the game.
Muscle Strain
Stress Fractures
Compartment Syndrome
Posterior Tibial Tendinitis
Peroneal Tendinitis
Anterior Tibial Impingement
Antero-Lateral Tibiatalar Impingement
Ankle Instability
Achilles Tendinitis
Heel Pain
Turf Toe
Sesamoiditis
Dermatology
There are many skin conditions that affect the foot and ankle, however, treatments are very specific to the actual cause. Often, the manifestation of other medical conditions present themselves as skin problems. At the center, you will receive comprehensive evaluation and focused treatment. Aside from proper diagnosis, we offer a plethora of treatments and products to satisfy your lifestyle.
Nails
Lesions
Scaling
Foul Odor
Dryness
Sweating
Skin Infections
Warts
Spider Veins